Misha Keylin – violin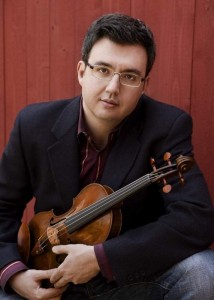 Since his New York Carnegie Hall début at age 11, violinist Misha Keylin has earned critical and popular acclaim for his exuberant musicality, keen interpretive insight, and rare tonal beauty.  Noted for a wide range of repertoire, Keylin is attracting particular attention with his world-premiere complete CD series of the seven Henry Vieuxtemps violin concertos, released by Naxos.  These recordings have already sold over 100,000 copies worldwide and garnered numerous press accolades and awards (such as "Critic's Choice" by The New York Times, Gramophone and The Strad). Following the success of the violin concertos, Naxos has invited Keylin to record the complete works of Vieuxtemps.
In a career already spanning forty-five countries on five continents, Misha Keylin has been guest soloist with the St. Petersburg Philharmonic, Leipzig Chamber Orchestra, NDR Philharmonic of Hannover, Budapest Philharmonic, Israel Sinfonietta, Bologna Philharmonic, and the Philharmonic Orchestra of Chile; in addition, he has performed with the National Symphony Orchestras of Ukraine, Latvia, Colombia, Costa Rica and other prestigious ensembles.   United States concerto and recital appearances have brought him to the major venues across the country.  www.keylin.com
Ilya Kazantsev – piano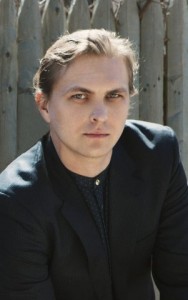 Ilya Kazantsev, a fresh and exciting presence on the international music scene, has performed as recitalist and soloist with orchestra extensively in Russia and the United States, as well as appearing in Canada, Ukraine, Belarus, Slovenia, Italy, Germany and Japan. Most recently, Mr. Kazantsev made his sold out solo début at Weill Recital Hall at Carnegie Hall in November 2007, as a winner of the Nadia Reisenberg Piano Award at Mannes College.  Among his many other awards and honors, he received first prizes at the 1998 Nikolai Rubinstein International Competition (Paris), the 2001 International Festival-Competition (Grodno, Belarus) and the 2005 Five Towns Competition (Long Island, NY). He was also awarded prizes at the 2000 International Chopin Competition (Moscow, Russia), and the 2007 and 2008 World Piano Competition (Cincinnati).
As a solo recitalist, he has presented concerts in Russia at the Moscow Conservatory Conservatorys Great, Small, Rachmaninov Halls the St. Petersburg Philarmonia Recital Hall, and in New York at CAMI and Steinway Halls. As an active summer festival performer Mr. Kazantsev presented both the opening and closing concerts at the 2006 International Academy of Music Festival in Castelnuovo di Garfagnana (Italy), and has also participated in the Virtuozi 2000 Festival in St. Petersburg, and the 1999 International Music Festival in Petrozavodsk (Russia). Mr. Kazantsev has performed in all of Mannes College of Music's annual concerts since La Belle Époque, 2002 – most recently in Pianist as Composer, 2008.