Sara Sant'Ambrogio – cello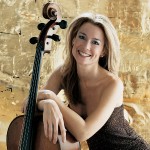 Grammy Award winning cellist Sara Sant'Ambrogio first caught international attention when she won the Bronze Medal at the 1986 Tchaikovsky International Violoncello Competition in Moscow. As a result of her prize, Miss Sant'Ambrogio was invited to perform a recital for Carnegie Hall, which was filmed by CBS News and televised nationally. Sara has performed at all the great music centers of the world on six continents including Carnegie Hall, Lincoln Center, Hollywood Bowl, Kennedy Center, the Forbidden City in China, the Sydney Opera House, the Concertgebouw, Musik Verein and has appeared as soloist with many of the worlds great orchestras including Atlanta, Boston Pops, Chicago, Cincinnati, Dallas, St. Louis, San Francisco, Seattle, Budapest and Royal Philharmonic. Always looking to push the boundaries of classical music, Sara has collaborated with the New York City Ballet- in 6 sold out shows at Lincoln Center, inaugurated a new concert series at the National Arts Club in NYC with Rufus Wainwright, recorded with the rock group VAST, Spanish hip hop singer Beatrice, and had her performances featured on music videos, documentary and feature films. Sara began her studies with her father John Sant'Ambrogio; principal cellist of the St. Louis Symphony and at the age of 16 was invited to study with David Soyer at the Curtis Institute of Music. 3 years later Leonard Rose invited her on full scholarship to study at The Juilliard School where within weeks she won the Schumann Concerto Competition resulting in the first of many performances at Lincoln Center. While at Juilliard, Miss Sant'Ambrogio founded The Eroica Trio and a few years later they won the Naumburg Competition. The Eroica Trio has recorded extensively for EMI garnering multiple Grammy nominations while touring around the world. Miss Sant'Ambrogio has always enjoyed teaching and has had residencies at many fine music schools including UCLA, San Francisco State, McDuffie Center for Strings, University of Texas-Austin and University of Wisconsin-Madison most recently.  Recent highlights are a Grammy nomination for the Eroica Trio's 8th CD, An American Journey, the release of Bach Suites for Solo Cello Vol.I, which Gramophone Magazine called "a miracle of sound" and said "she comes impressively close to the soul of Bach in a profoundly compassionate paean to the human spirit", a series of Bach concerts in non traditional venues sponsored by Chimney Rock Winery and a Beethoven cycle in 5 cities with pianist William Ransom.
Robert Koenig – Piano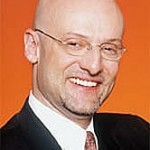 Pianist Robert Koenig has firmly established a reputation as a much sought-after collaborative pianist and chamber musician.  He performs regularly in major centers throughout the world with many of this generation's most renowned musicians.  Recent engagements have included performances at Carnegie Hall in New York, The Kennedy Center in Washington, DC, Suntory Hall in Tokyo, The Concertgebuow in Amsterdam, The Louvre Museum in Paris, and Royal Festival Hall in London.  He has performed with many of today's leading artists including Sarah Chang, Hilary Hahn, Pamela Frank, Augustin Hadelich, Zuill Bailey, Sara Sant'Ambrogio, Roberto Diaz, Elmar Oliveira, Aaron Rosand, The Miro String Quartet, and The St. Lawrence String Quartet.
Mr. Koenig has appeared at many festivals including Aspen, Ravinia, Banff, Saratoga, Caramoor, the Seattle Chamber Music Festival, the El Paso Pro Musica, Chamber Music Northwest, West Branch International Festival and Academy, the Campos do Jordao Festival in Brazil, and the Mostly Mozart Festival in New York. He is frequently heard on radio and television including ABC's "Good Morning America" and CBS "This Morning"  Mr. Koenig was staff pianist at both The Juilliard School and The Curtis Institute of Music, and from 2000-2007 he served as Professor of Piano and Piano Chamber Music at the University of Kansas in Lawrence  with the assistance of the University of Kansas Center for Research, Mr. Koenig commissioned renowned American Composer Lowell Liebermann to write a new trio for flute, cello and piano. In the fall of 2007, he assumed the position as Professor and Head of The Collaborative Piano Program at The University of California Santa Barbara.  Mr. Koenig has recorded for Artek, Ambassador, Biddulph, Cedille, CRI, Decca, Eroica, and Naxos.  His CD of transcriptions for viola and piano by William Primrose on Naxos with violist Roberto Diaz was nominated for "Best Instrumental Soloist Performance (without orchestra)" at the 49th annual Grammy Awards.  Born in Saskatchewan, Robert Koenig began his formal training at the Vancouver Academy of Music with Lee KumSing and Gwen Thompson and later studied at the Banff School of Fine Arts and the Academie Musicale di Chigiana in Siena, Italy.  During this time he received several awards from the Canadian Government including a Canada Council Project Grant.  He completed both his Bachelors and Masters degrees in Accompanying at the Curtis Institute of Music in Philadelphia where he studied with Dr. Vladimir Sokoloff and chamber music with Felix Galimir and Karen Tuttle.
Benjamin Breen – Artistic Director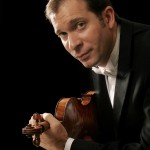 Australian/American violinist recognized for his "exceptional purity of tone" and "beguiling sensitivity" (the Strad) made his New York recital debut at Weill Recital Hall at Carnegie Hall.  His "intense emotion" and "tone tinged with gold" (Sydney Morning Herald) have led to engagements in Australia, Europe, the United States and Japan, both as soloist with orchestra, in recital, and as chamber musician. Breen has also premiered works dedicated to him by the eminent Australian composer Peter Sculthorpe. In Australia he has made television appearances on ABC-TV and the 9 Network and participated in radio broadcasts on ABC-FM, ABC Radio National, 2MBS-FM & 3MBS-FM.  His growing list of U.S. broadcast credits include performances on WNYC, and National Public Radio stations nationwide. Breen began studies at the age of 5 in Sydney.  At 11 he entered the Sydney Conservatorium of Music, where his teachers were John Harding and Janet Davies.  After pursuing musical studies in Germany, he returned to Australia, where he participated in master classes with Valery Klimov, Igor Ozim and Raphael Hillyer.  Participation in the Melbourne Summer Music Festival with Pinchas Zukerman led Mr. Breen to continue his studies in New York.  At The Juilliard School, Breen studied violin with Stephen Clapp and chamber music with Samuel Sanders and Paul Doktor.  He subsequently continued violin studies with violinist Harry Shub in New York, whose pedagogy influenced him greatly.  As chamber musician he has appeared at the Aspen, Next Generation, Telluride, Sitka, NorthWest Bach music festivals. Performances with ex-Heifetz pianist Milton Kaye led to the release of Breen's debut recording of the Brahms Sonatas on the Australian Tall Poppies label available world-wide. Tall Poppies have also released "Cafe Fiddle" to wide critical acclaim.   His instrument is from 1712 made by Giuseppe Guarneri filius Andrea – the "ex-Boyle" with a bow by Joseph Henry, he also performs on a violin by Boris Sverdlik made in Cremona 2005.  www.aussifiddler.com