Helene Jeanney – piano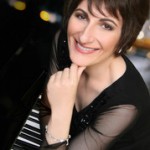 Helene Jeanney, born in Paris, from an American mother and French father, started her musical studies at age 5 and later graduated from the Paris Conservatory at the age of 17 with first Prize in Piano and Chamber Music. She then went on with a Fulbright Scholarship to study at Indiana University with Gyorgy Sebok and a few years later became Professor Assistant to Menahem Pressler (of the Beaux Arts Trio). She also holds a Professional Studies Degree from the Juilliard School with Professor Jerome Lowenthal and has studied and performed at theMozarteum Academy in Salzburg, and the Banff Center of Fine Arts.  Throughout her career, she has worked with several artists and teachers, including Germaine Mounier, Yevgeni Malinin, Gaby Casadesus, Nikita Magaloff, and Isaac Stern. As a recitalist, she has performed throughout Europe, Australia, and the U.S. In France she has appeared at the Chopin Festival, the Paris Summer Festival, the International Festival of Radio France and Montpellier, the International Festival of Young Soloists in Bordeaux, and in recitals sponsored by the Phillip Morris Association in Salle Gaveau, the Opera Comique, the Bosendorfer Center, and the UNESCO. She has been a soloist with the Paris National Orchestra, the Cleveland Orchestra, and the Indianapolis Symphony.  Ms. Jeanney's partnership with cellist Hai Ye Ni has led to a number of recitals in London, Boston, and Washington, D.C. In New York, she has performed as a soloist and as a chamber musician at theAlliance Française in the Florence Gould Theater, the United Nations Auditorium, Rockefeller University, the Bargemusic, and at the Isaac Stern Auditorium in Carnegie Hall as a soloist with the New England Symphonic Ensemble. She regularly performs at Weill Hall with her Chamber Music group "Elysium", and is part of a piano duo with pianist David Oei. She also appears frequently with the New York Philharmonic Ensembles at Merkin Concert Hall. On December 2010, she played there with violinist Glenn Dicterow, Concertmaster of the New York Philharmonic. Ms. Jeanney has received several top awards, including prizes in the Concours International d'Epinal, the Robert Casadesus Competition in Cleveland, The Thomas Richner Competition, The Chopin National Competition in Miami, and first prize in the East and West Artists. She is a faculty member at the Hoff-Barthelson Music School in Scarsdale and is also a regular guest coach for the Alaria Chamber Ensemble, in residence at the Mannes School of Music extension division.  She can be heard on recordings with cellist Hai Ye Ni on the Naxos label, and with violinist Yuval Yaron on the Accord label.
Anat Malkin Almani, viola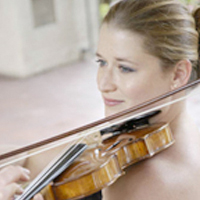 Named as one of the "gifted young violinists and violists who are among the vanguard leading the march of violin art into the 21st century" by Henry Roth in his book entitled Violin Virtuosos from Paganini to the 21st Century, Anat Malkin Almani began her violin studies at the age of five with her father, Isaac Malkin. By the age of six, she was already performing as soloist with orchestras. At ten, she embarked on her first world tour comprised of recitals and performances with symphony orchestras throughout Norway, Mexico and the United States. Ms. Malkin Almani made her Carnegie Hall debut at the age of sixteen under the baton of Alexander Schneider. Additional performances, both with orchestra and in recital, have taken her throughout Argentina, Colombia, France, Holland, Israel, Italy, South Korea, the United Kingdom, the United States and Uruguay.  Ms. Malkin Almani has been heard on New York radio on the McGraw Hill Young Artists Showcase hosted by Robert Sherman. In the spring of 2005, she was featured in a 60-minute interview on globally broadcast Russian Television International. She has also been featured and interviewed on CBS (American television), Israeli television and Israeli radio.  An active chamber musician, Ms. Malkin Almani performs regularly with her sister, violinist Bracha Malkin, as part of The Malkin Duo. In 1996, they made their debut at Carnegie Hall's Weill Recital Hall as prizewinners of the Artist International Auditions. Ms. Malkin-Almani also collaborates annually with well-known artists such as Emanuel Borok, David Geber, Mikhail Kopelman and Julia Lichten at the Academy of Music Festival in Nyack, New York. In addition to her teaching at the Manhattan School of Music Precollege Division, she is an artist faculty member of the Academy of Music Festival. She has taught in Siena, Italy and presented master classes in Argentina and in Israel. Ms. Malkin Almani's training includes work with Josef Gingold; Manhattan School of Music, where she studied with Isaac Malkin; The Juilliard School, as a student of Cho-Liang Lin, where she received a Bachelor of Music degree; and the Maastricht Conservatorium in Holland, where she worked with Boris Belkin and received a Master of Music degree, cum laude.
Inbal Segev – Cellist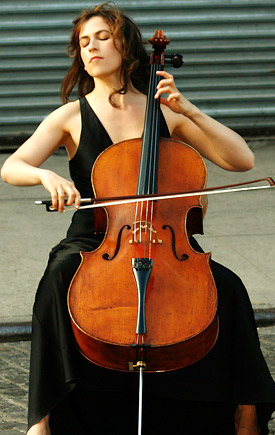 Israeli-American cellist Inbal Segev's playing has been described as "characterized by a strong and warm tone . . . delivered with impressive fluency and style," by The Strad and "richly inspired" by Gramophone. Equally committed to new repertoire and known masterworks, Segev brings interpretations that are both unreservedly natural and insightful to the vast range of music that she performs.  Segev's repertoire includes all of the standard concerti and solo works for cello, as well as new pieces and rarely performed gems. She gave the U.S. premiere of Sir Arthur Sullivan's Cello Concerto in D Major, which was written in 1866 but never published. She performed jazz musician and composer David Baker's cello concerto at Town Hall in New York, and was the first cellist to perform Dutilleux's challenging Trois strophes sur le nom de Sacher at Carnegie Hall. She gave the world premiere of Max Schubel's Concerto for Cello, which was written for her. Currently, Grammy-nominated composer Avner Dorman is at work on a new concerto for Segev, and Grammy-winning composer Fernando Otero is writing a Tango-inspired concerto for her.  Segev has performed as soloist with orchestras including the Helsinki Philharmonic, Radio Symphony of Helsinki, Reutlingen Symphony, Dortmund Philharmonic, the Orchestre National de Lyon, the Bangkok Symphony, and with all the major orchestras of Israel. She made debuts with the Berlin Philharmonic and Israel Philharmonic, led by Zubin Mehta, at 17.  Segev is a founding member of the Amerigo Trio with New York Philharmonic concertmaster Glenn Dicterow and violist Karen Dreyfus, formed in 2009. In addition, Segev regularly performs chamber music with artists including Emanuel Ax, Agustin Dumay, Pamela Franck, Gilbert Kalish, Michael Tree, and the Vogler Quartet throughout the U.S., Europe, and Israel.  Inbal Segev's discography includes Sonatas by Beethoven and Boccherini (Opus One, 2001), Nigun (Vox, 2005), Schubel's Concerto for Cello (Opus One, 2001), and Fernando Otero's Pagina de Buenos Aires (Nonesuch, 2007). With the Amerigo Trio she has recorded serenades by Beethoven and Dohnányi (Navona Records, 2011).  Segev's many honors include the America-Israel Cultural Foundation Scholarship, and top prizes at the Pablo Casals, Paulo, and Washington International Competitions. She was invited by Isaac Stern to come to the U.S. at 16, and earned a B.M. from Juilliard and M.M. from Yale, studying with masters Joel Krosnick, Harvey Shapiro, Aldo Parisot, and Bernhard Greenhouse.  Inbal Segev (pronounced Inn-BAHL SEH-gehv) lives in New York with her husband and three young children. She performs on a cello made by Francesco Rugeri in 1673 and is managed by Barrett Vantage Artists. www.inbalsegev.com 
Benjamin Breen – Artistic Director, Violinist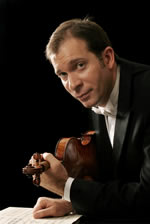 Australian born violinist Benjamin Breen – recognized for his "exceptional purity of tone" and "beguiling sensitivity" (the Strad) made his New York recital debut at Weill Recital Hall at Carnegie Hall.  His "intense emotion"  and "tone tinged with gold" (Sydney Morning Herald) have led to engagements in Australia, Europe, the United States and Japan, both as soloist with orchestra, in recital, and as chamber musician. Breen has also premiered works dedicated to him by the eminent Australian composer Peter Sculthorpe. In Australia he has made television appearances on ABC-TV and the 9 Network and participated in radio broadcasts on ABC-FM, ABC Radio National, 2MBS-FM & 3MBS-FM.  His growing list of U.S. broadcast credits include performances on WNYC, and National Public Radio stations nationwide. Breen began studies at the age of 5 in Sydney.  At 11 he entered the Sydney Conservatorium of Music, where his teachers were John Harding and Janet Davies.  After pursuing musical studies in Germany, he returned to Australia, where he participated in master classes with Valery Klimov, Igor Ozim and Raphael Hillyer.  Participation in the Melbourne Summer Music Festival with Pinchas Zukerman led Mr. Breen to continue his studies in New York.  At The Juilliard School, Breen studied violin with Stephen Clapp and chamber music with Samuel Sanders and Paul Doktor.  He subsequently continued violin studies with violinist Harry Shub in New York, whose pedagogy influenced him greatly.  As chamber musician he has appeared at the Aspen and Next Generation, Telluride, Sitka and North West Bach music festivals. Performances with ex-Heifetz pianist Milton Kaye led to the release of Breen's debut recording of the Brahms Sonatas on the Australian Tall Poppies label available world-wide. Tall Poppies have also released "Cafe Fiddle" to wide critical acclaim.  Mr. Breen is the Artistic Director of New York's Hudson Chamber Society which presents a diverse series of chamber music in Midtown Manhattan. His instrument is from 1712 made by Giuseppe Guarneri filius Andrea – the "ex-Boyle" with a bow by Joseph Henry he also performs on a violin by Boris Sverdlik made in Cremona 2005. www.aussifiddler.com