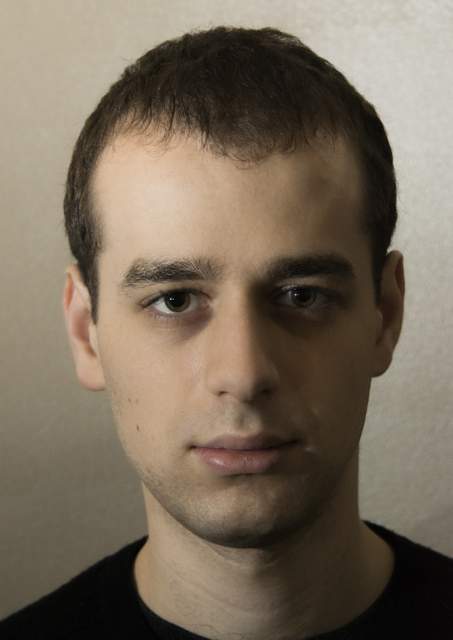 Pianist Ari Livne, one of three pianists nationwide selected as a Presidential Scholar in the Arts, was also a Gold Award winner at the young ARTS week sponsored by the National Foundation for Advancement in the Arts (NFAA). His performances at Benaroya Hall and the Kennedy Center, as well as those with the Seattle Symphony, have been met with critical acclaim. Active as a collaborator, chamber musician, and solo artist, Ari presented a recital of Brahms' last four completed works this past October at Juilliard's Paul hall, and premiered a new set of songs by the composer Cyrus Von Hochstetter at the same venue in February. He recently was one of two Juilliard students selected to be a featured performer at the Kyoto International Music Festival in Kyoto, Japan, and in early 2013 he presented an all-Beethoven program at the Hudson Chamber Society in New York. He has appeared twice at the Juilliard Focus Festival, and in April 2012 he performed for Dr. Alexander Scriabine and Dr. Christine Scriabine, relatives of the composer Alexander Scriabin. He has also been a faculty member at the State College Piano Festival (State College, PA), where he performed both a solo recital and a recital of Beethoven Violin Sonatas on successive evenings.  Ari has appeared as the Seattle Chamber Music Festival's Emerging Artist, and is a two-time winner of both the University of Puget Sound's Concerto Competition and the Northwest Chopin Competition. In addition, he has won the Washington Music Teachers National Association Competition, the Eastside Scholarship Competition, and the Washington Music Educators Association Competition. He was chosen to be the youngest participant in the Tel-Hai International Master Classes in Israel, and has spent summers studying and performing at the Aspen Music Festival and at the International Keyboard Institute & Festival in New York.
Ari Livne received his Bachelor of Arts from Yale College in 2012, and recently completed his Master of Music Degree at The Juilliard School. He wishes particularly to acknowledge his teacher and mentor, Zitta Zohar, whose wisdom and imagination have been continually inspiring.

Violist Matthew Lipman has been hailed by the New York Times for his "rich tone and elegant phrasing" and by the Chicago Tribune for his "splendid technique and musical sensitivity". Recent engagements as soloist include the Juilliard, Minnesota, Grand Rapids Symphony, Wisconsin Chamber, Ars Viva Symphony, Montgomery Symphony, Capital City Symphony and Southwest Symphony Orchestras, and as recitalist the Phillips Collection in Washington D.C. and the ShortGrass Festival in Cimarron, New Mexico. His debut recording of Mozart's Sinfonia Concertante with violinist Rachel Barton Pine, Sir Neville Marriner and the Academy of St. Martin in the Fields is scheduled for release in late spring 2014. Mr. Lipman is the First Prize winner of the Washington, Stulberg, and Johansen International Competitions, the WAMSO, Juilliard, and ASTA National Competitions, and is a top prizewinner of the Tertis and Primrose International Viola Competitions. As a participant of the Music@Menlo, Ravinia, Marlboro, Caramoor, and Perlman Music Program festivals, his collaborators include Itzhak Perlman, David Finckel, Miriam Fried, Paul Katz, and Ani and Ida Kavafian. Born in Chicago in 1992, Mr. Lipman is a student at the Juilliard School, where he serves as teaching assistant to professor Heidi Castleman, and has studied with Misha Amory, Roland Vamos, and Matthew Mantell. He performs on a viola by Matteo Goffriller, 1700, on generous loan from the REB Foundation.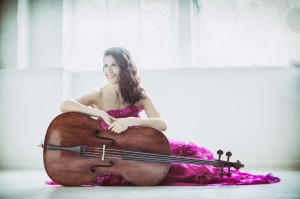 Israeli-American cellist Inbal Segev's playing has been described as "characterized by a strong and warm tone . . . delivered with impressive fluency and style," by The Strad and "richly inspired" by Gramophone. Equally committed to new repertoire and known masterworks, Segev brings interpretations that are both unreservedly natural and insightful to the vast range of music that she performs.  Segev's repertoire includes all of the standard concerti and solo works for cello, as well as new pieces and rarely performed gems. She gave the U.S. premiere of Sir Arthur Sullivan's Cello Concerto in D Major, which was written in 1866 but never published. She performed jazz musician and composer David Baker's cello concerto at Town Hall in New York, and was the first cellist to perform Dutilleux's challenging Trois strophes sur le nom de Sacher at Carnegie Hall. She gave the world premiere of Max Schubel's Concerto for Cello, which was written for her. Currently, Grammy-nominated composer Avner Dorman is at work on a new concerto for Segev, and Grammy-winning composer Fernando Otero is writing a Tango-inspired concerto for her.  Segev has performed as soloist with orchestras including the Helsinki Philharmonic, Radio Symphony of Helsinki, Reutlingen Symphony, Dortmund Philharmonic, the Orchestre National de Lyon, the Bangkok Symphony, and with all the major orchestras of Israel. She made debuts with the Berlin Philharmonic and Israel Philharmonic, led by Zubin Mehta, at 17.  Segev is a founding member of the Amerigo Trio with New York Philharmonic concertmaster Glenn Dicterow and violist Karen Dreyfus, formed in 2009.  In addition, Segev regularly performs chamber music with artists including Emanuel Ax, Agustin Dumay, Pamela Franck, Gilbert Kalish, Michael Tree, and the Vogler Quartet throughout the U.S., Europe, and Israel.  Inbal Segev's discography includes Sonatas by Beethoven and Boccherini (Opus One, 2001), Nigun (Vox, 2005), Schubel's Concerto for Cello (Opus One, 2001), and Fernando Otero's Pagina de Buenos Aires (Nonesuch, 2007). With the Amerigo Trio she has recorded serenades by Beethoven and Dohnányi (Navona Records, 2011). Segev's many honors include the America-Israel Cultural Foundation Scholarship, and top prizes at the Pablo Casals, Paulo, and Washington International Competitions. She was invited by Isaac Stern to come to the U.S. at 16, and earned a B.M. from Juilliard and M.M. from Yale, studying with masters Joel Krosnick, Harvey Shapiro, Aldo Parisot, and Bernhard Greenhouse.  Inbal Segev (pronounced Inn-BAHL SEH-gehv) lives in New York with her husband and three young children. She performs on a cello made by Francesco Ruggieri in 1673 and is managed by Barrett Vantage Artists.  www.inbalsegev.com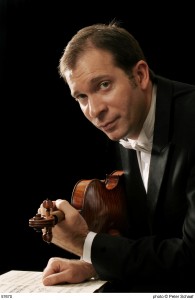 Australian/American violinist Benjamin Breen is recognized internationally for his "exceptional purity of tone" and "beguiling sensitivity" (the Strad) made his New York recital debut at Weill Recital Hall at Carnegie Hall.  His "intense emotion" and "tone tinged with gold" (Sydney Morning Herald) have led to engagements in Australia, Europe, the United States and Japan, both as soloist with orchestra, in recital, and as chamber musician. Breen has premiered works dedicated to him by the eminent Australian composer Peter Sculthorpe and Spanish/American composer Elisenda Fabregas. In Australia he has made television appearances on ABC-TV and the 9 Network and participated in radio broadcasts on ABC-FM, ABC Radio National, 2MBS-FM & 3MBS-FM.  His growing list of U.S. broadcast credits include broadcasts on WNYC, and National Public Radio stations nationwide. Breen began studies at the age of 5 in Sydney.  At 11 he entered the Sydney Conservatorium of Music, where his teachers were John Harding and Janet Davies.  After pursuing musical studies in Germany, he returned to Australia, where he participated in master classes with Valery Klimov, Igor Ozim and Raphael Hillyer.  Participation in the Melbourne Summer Music Festival with Pinchas Zukerman led Mr. Breen to continue his studies in New York.  At The Juilliard School, Breen studied violin with Stephen Clapp and chamber music with Samuel Sanders and Paul Doktor.  He subsequently continued violin studies with violinist Harry Shub in New York, whose pedagogy influenced him greatly.  As chamber musician he has appeared at the Aspen, Next Generation, Telluride, Sitka, North-West Bach music festivals. Performances with ex-Heifetz pianist Milton Kaye led to the release of Breen's recording of the Brahms Sonatas on the Australian Tall Poppies label available world-wide. Tall Poppies have also released "Cafe Fiddle", an album of encores to wide critical acclaim.  His instrument is from 1712 made by Giuseppe Guarneri filius Andrea – "the Boyle" with a bow by Joseph Henry, he also performs on a violin by Boris Sverdlik made in Cremona 2005.  www.aussifiddler.com