Benjamin Breen – Artistic Director, Violin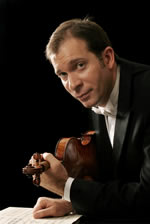 Australian born violinist Benjamin Breen – recognized for his "exceptional purity of tone" and "beguiling sensitivity" (the Strad) made his New York recital debut at Weill Recital Hall at Carnegie Hall.  His "intense emotion"  and "tone tinged with gold" (Sydney Morning Herald) have led to engagements in Australia, Europe, the United States and Japan, both as soloist with orchestra, in recital, and as chamber musician. Breen has also premiered works dedicated to him by the eminent Australian composer Peter Sculthorpe. In Australia he has made television appearances on ABC-TV and the 9 Network and participated in radio broadcasts on ABC-FM, ABC Radio National, 2MBS-FM & 3MBS-FM.  His growing list of U.S. broadcast credits include performances on WNYC, and National Public Radio stations nationwide. Breen began studies at the age of 5 in Sydney.  At 11 he entered the Sydney Conservatorium of Music, where his teachers were John Harding and Janet Davies.  After pursuing musical studies in Germany, he returned to Australia, where he participated in master classes with Valery Klimov, Igor Ozim and Raphael Hillyer.  Participation in the Melbourne Summer Music Festival with Pinchas Zukerman led Mr. Breen to continue his studies in New York.  At The Juilliard School, Breen studied violin with Stephen Clapp and chamber music with Samuel Sanders and Paul Doktor.  He subsequently continued violin studies with violinist Harry Shub in New York, whose pedagogy influenced him greatly.  As chamber musician he has appeared at the Aspen and Next Generation and Telluride music festivals. Performances with ex-Heifetz pianist Milton Kaye led to the release of Breen's debut recording of the Brahms Sonatas on the AustralianTall Poppies label available world-wide. Tall Poppies have also released "Cafe Fiddle" to wide critical acclaim.  Mr. Breen is the Artistic Director of New York's Hudson Chamber Society which presents a diverse series of chamber music. His instrument is from 1712 made by Giuseppe Guarneri filius Andrea – the "ex-Boyle" with a bow by Joseph Henry.
Helene Jeanney – piano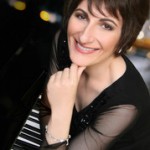 Helene Jeanney, born in Paris, from an American mother and French father, started her musical studies at age 5 and later graduated from the Paris Conservatory at the age of 17 with first Prize in Piano and Chamber Music. She then went on with a Fulbright Scholarship to study at Indiana University with Gyorgy Sebok and a few years later became Professor Assistant to Menahem Pressler (of the Beaux Arts Trio). She also holds a Professional Studies Degree from the Juilliard School with Professor Jerome Lowenthal and has studied and performed at theMozarteum Academy in Salzburg, and the Banff Center of Fine Arts.  Throughout her career, she has worked with several artists and teachers, including Germaine Mounier, Yevgeni Malinin, Gaby Casadesus, Nikita Magaloff, and Isaac Stern. As a recitalist, she has performed throughout Europe, Australia, and the U.S. In France she has appeared at the Chopin Festival, the Paris Summer Festival, the International Festival of Radio France and Montpellier, the International Festival of Young Soloists in Bordeaux, and in recitals sponsored by the Phillip Morris Association in Salle Gaveau, the Opera Comique, the Bosendorfer Center, and the UNESCO. She has been a soloist with the Paris National Orchestra, the Cleveland Orchestra, and the Indianapolis Symphony.  Ms. Jeanney's partnership with cellist Hai Ye Ni has led to a number of recitals in London, Boston, and Washington, D.C. In New York, she has performed as a soloist and as a chamber musician at theAlliance Française in the Florence Gould Theater, the United Nations Auditorium, Rockefeller University, the Bargemusic, and at the Isaac Stern Auditorium in Carnegie Hall as a soloist with the New England Symphonic Ensemble. She regularly performs at Weill Hall with her Chamber Music group "Elysium", and is part of a piano duo with pianist David Oei. She also appears frequently with the New York Philharmonic Ensembles at Merkin Concert Hall. On December 2010, she played there with violinist Glenn Dicterow, Concertmaster of the New York Philharmonic. Ms. Jeanney has received several top awards, including prizes in the Concours International d'Epinal, the Robert Casadesus Competition in Cleveland, The Thomas Richner Competition, The Chopin National Competition in Miami, and first prize in the East and West Artists. She is a faculty member at the Hoff-Barthelson Music School in Scarsdale and is also a regular guest coach for the Alaria Chamber Ensemble, in residence at the Mannes School of Music extension division.  She can be heard on recordings with cellist Hai Ye Ni on the Naxos label, and with violinist Yuval Yaron on the Accord label.
David Oei – Piano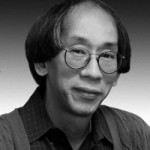 David Oei  was a soloist with the Hong Kong Philharmonic at the age of nine and has since performed with major orchestras including the New York Philharmonic, Pittsburgh, and Baltimore Symphonies. Mr. Oei is the winner of five Interlochen Concerto Competitions and the Concert Artists Guild, WQXR Young Artists, Young Musicians Foundation and Paul Ulanowsky Chamber Pianists Awards. A perennial fixture on the New York City chamber music scene he has made guest appearances with the Audubon Quartet, Claring Chamber Players, Da Capo Chamber Players, New York Philharmonic Ensembles, St. Luke's and Orpheus Chamber Ensembles and the Chamber Music Society of Lincoln Center.

Founding director of the Salon Chamber Soloists and a founding member of the Aspen Soloists, Festival Chamber Music and the Intimate P.D.Q. Bach he is also currently a member of the Elysium Chamber Ensemble, Friends Of Mozart, LED Trio and the HD Duo with pianist Helene Jeanney besides enjoying a longtime collaboration with violinist Chin Kim. A former regular artist at Bargemusic and Chamber Music Northwest he has performed at various festivals including Caramoor, Sitka, Bard, Gretna, Seattle, Chestnut Hill, Dobbs Ferry, OK Mozart, Washington Square and Kuhmo (Finland). Mr. Oei is an Affiliate Artist of Innovative Music Programs, a company that develops and implements creative ideas with people in the visual and performing arts the world over.

His television credits include Leonard Bernstein's Young People's Concerts, CBS News Sunday Morning and the Today Show. He has recorded a wide range of chamber works for Delos, ADDA, Vanguard, CRI, Pro Arte, Arabesque, Albany, Grenadilla and New World Records.  Mr. Oei was the Music Director and Production Advisor for Music-Theatre Group's productions of Stanley Silverman and Richard Foreman's Africanis Instructus and Love and Science. He was also the Music Director for the Sundance Theater Workshop production of the Wallace/Foreman opera Yiddisher Teddy Bears. In the summer of '07 he conducted the Washington Square Festival Chamber Orchestra in a Gershwin/Weill concert titled Music as Political Statement and he recorded the Strauss and Rachmaninoff Sonatas for cello and piano to help launch the Festival Chamber Music label using CD-60, the Steinway Grand featured in James Barron's bestseller Piano. A very special project was his recent recording with Lutz Rath of The Lay of Love and Death of the Cornet Christoph Rilke by Viktor Ullmann for piano and speaker. In April '10 he released his first duo CD with Eriko Sato (violin) titled Five Not-So-Easy Pieces on his new label Prestissimo.

A former affiliated teacher at SUNY Purchase and the Volunteers Coordinator and Head Coach for Manhattan Special Olympics, Mr. Oei is a faculty member of Summertrios, Bennington Chamber Music Conference, Hoff-Barthelson Music School and the Mannes College Of Music. He is a member of Alaria, Mannes Extension Division's ensemble-in-residence, which has conducted the Chamber Music At Mannes program and presented an annual Weill Recital Hall series for over two decades. Mr. Oei lives in New York City with his wife, violinist Eriko Sato, and their pit bull mix, Jazz.